Last time we posted we were in the middle of planning some great parties! And,well with back-to-school sales and other fall parties, we have been slacking on our posts. Please do not abandon us!!!!! (kneeling and begging) lol
Today, we will have multiple posts to make up for the lack of attention you the readers of this blog!!!
Yoalis' Chic NYC Penthouse Bridal Shower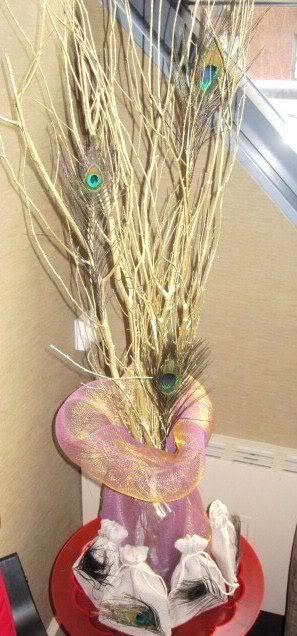 The "centerpieces" were scattered throughout the room.
Since there was no formal seating, it was typical NYC cocktail style setting.
Very chic and very NYC just like our bride!


The destination wedding was held in Dominican Republic in late August, the shower, held in July, was supposed to be a surprise to the bride and boy, we were the ones who she surprised. More on that later in this post ;)

The Favors
Burlap bags with the peacock touch and inside was a personalized luggage tag
to go with the destination wedding theme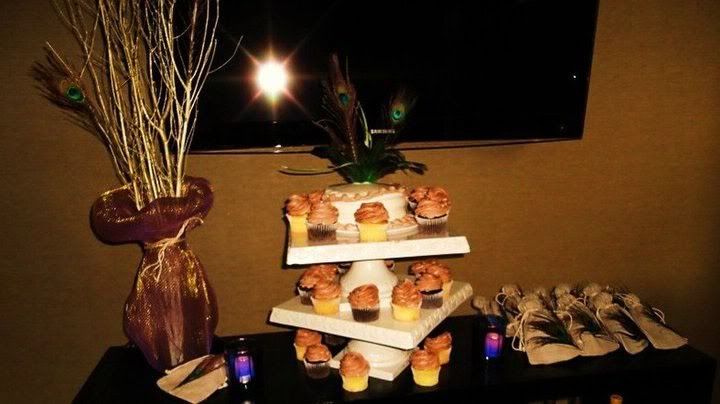 The Cake
The bride's favorite part of the shower...these cupcakes were an absolute hit!!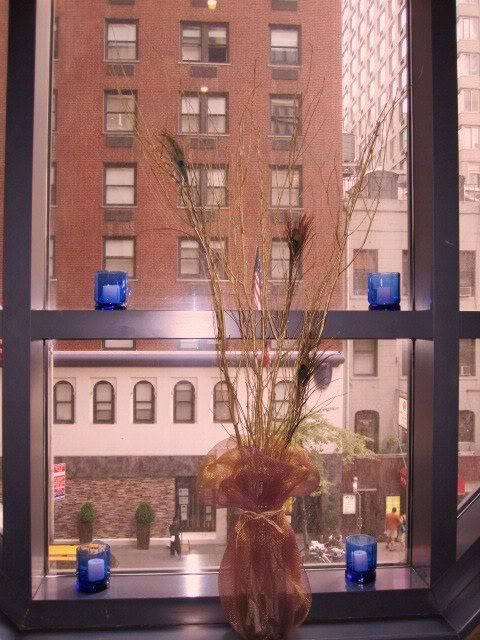 The event was held in the community room of an apartment building in NYC and had it for a total of two and a half hours. We waited for the bride and she showed up 15 minutes before the shower was to end. Sometimes it is not always best to keep showers a secret if we don't know where the bride is...LOL!!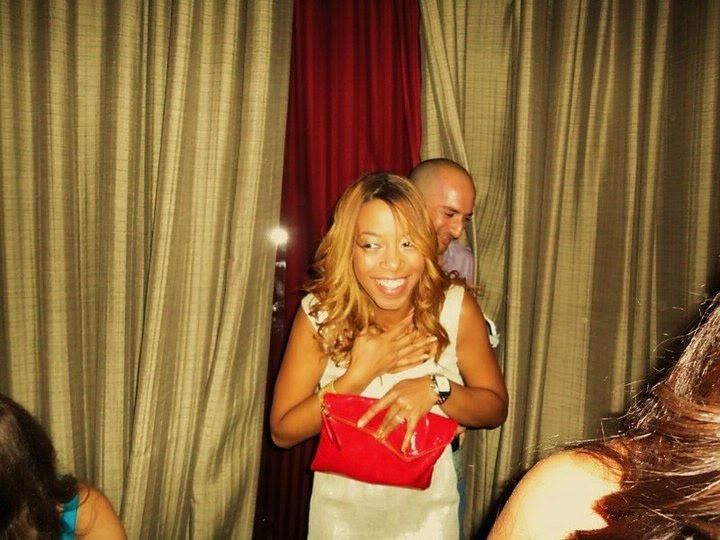 The bride was surprised, but not as surprised as the guests ;)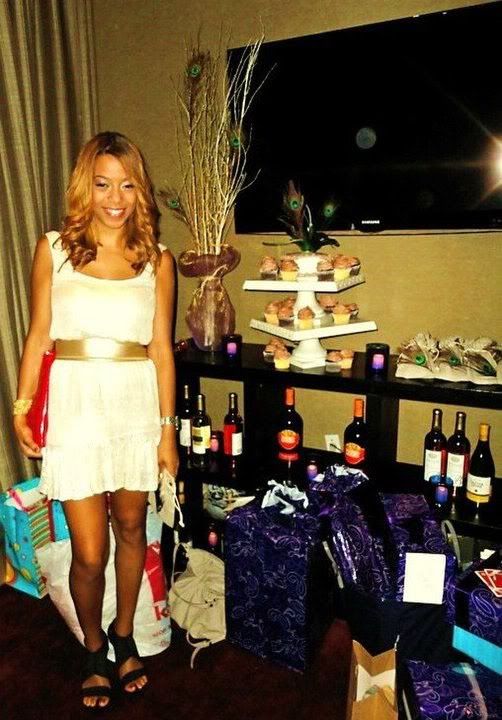 But she did get to take in all of the decor and of course she loved it!!
So the party had to move since we had no more time in the community room. Not bad, we got to move it to the roof-top of this building. In a warm July night in NYC, that's not a bad deal :)
Everyone pitched in and helped move the affair to the roof top

Not a bad view, don't you think?!? This much more the bride's style anyway ;)
The event did turn out to be really special for the bride. She was quite emotional and enjoyed e-v-e-r-y second of it!! 
Congratulations Yoalis and Mier Koren who were married in Samana, Dominican Republic on August 28, 2010.